The power of Emotional Marketing
Summary
Emotional marketing has evolved and has proven to be an effective marketing tactic with high conversion. Brands that understand how to get into the emotion of their target customers will surely build loyal customers over time. 
I)

Emotional

Marketing: What is it?
Remember how you felt after purchasing a dress or a book you were eager to buy for weeks? Or when your favorite perfume was on a discount? How about the time when it was out of stock? 
 During these different types of situations you experienced different emotions like: excitement, happiness or anger. They are examples of emotions, which are a response to an object, person, or environment that dictates our ensuing behavior. Emotional marketing is built on top of this basis. It is a type of marketing communication in which an emotion is used to get people to identify with and purchase a product. 
Emotions such as anger, happiness, and compassion add significance and depth to a brand's or product's experience. 
II) How emotional content is used by companies ?
Case Study
In order to get a better understanding of how emotional marketing works, let's analyse a short example of a retailer who decided to put this method into practice: Powerup Toys. 
 Powerup Toys is an online retailer with products available on both its own website and Amazon. They develop gadgets that transform ordinary paper planes into amazing, remote-controlled flying vehicles.  
They decided they need to change some features regarding their user experience but they didn't know where to start. That's why they conducted consumer interviews in order to analyze the pain points and triggers that drive users to action during the shopping experience. 
Thanks to the feedback they got, they did some changes in their homepage in order to optimize their user experience.
The change was mainly the header of the homepage. But also the design became more colorful, more detailed and a lot more functionalities were added. The result? 95% increase in website sales and 10X signups.
III) How to get started with your own Emotional Marketing method?
In case you are now wondering how to do the same thing for your website, here are a few tips on getting starting with your own Emotional Marketing Method: 
1. Know your audience
As mentioned before, the feedback from your consumers helps a lot since you gather information on what their expectations are, what are their likes and dislikes. That way you can figure out to what type of content they will respond best. If you want to go a little big further and find out what the emotional needs of your customers are, Dotaki can do that for you. Click here to find out more: www.dotaki.com.
2. Use colors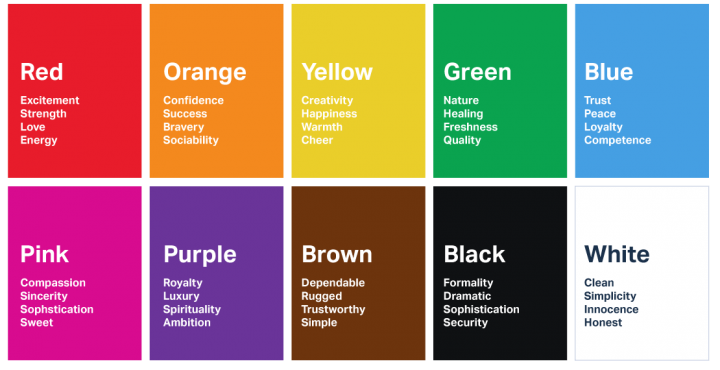 Another way to provoke emotional triggers is using colors in your website design and in your content. Why ? Colors and Emotions are deeply linked. Red for example is a strong color which evokes emotions such as love, excitement, joy, etc.  
Click here to know more about color psychology: https://www.helpscout.com/blog/psychology-of-color/.
3. Storytelling 
In order to connect with your visitors, you need to let them know more about your company. People love a good story. So start by telling them more about you. What are your values ? What made you who you are today? What are your goals?
Example: The giant tech Apple introduced an ad about different digital stories in April 2020, just as COVID had started to turn our world upside down. The ad showed the many creative ways people could still connect and support each other through these unprecedented times, with Apple tech providing the means to do so. 
Another idea would be also using customer testimonials in your advertising and add your company's backstory to your website's "About Us" page.  
4. Create a community and build loyalty. 
When you connect with consumers, it's easier for you to create a community and interact with them. Offer discounts, points and always be present and your consumers will always stick around. You can reward responsiveness with engagement by commenting on, liking, resharing photos your customers and posting about them using and loving your products. 
Want to know more about the emotional needs of your visitors? 
Click here to discuss it with one of our experts : Contact Us.